How and what to research before you hire any Contractor in Nevada that requires over $1K in renovations.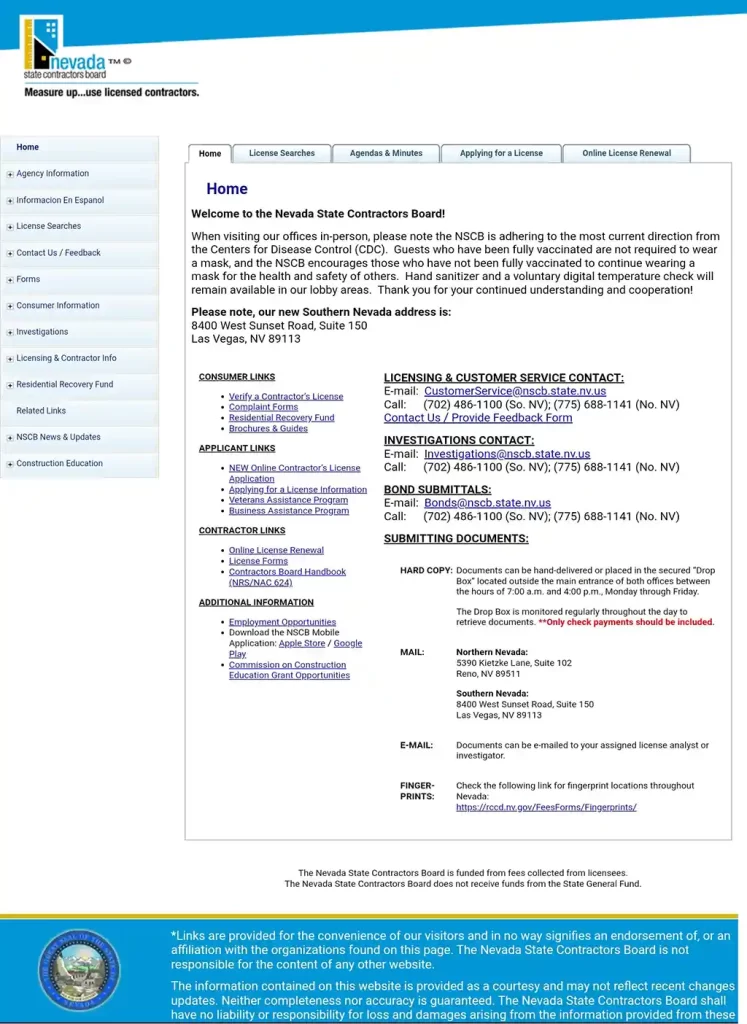 STEP 1: Go to the Nevada State Contractors Board website, http://www.nscb.nv.gov
STEP 2: Click on License Searches, click Contractor License Search
STEP 3: You may search by 1.) License Number 2.) Company Name 3.) Principal or Qualified Individual. Click on Submit
STEP 4: Click on the Business Name highlighted in blue text
Going through this four-step process, you will uncover the most current and updated information on your Contractor or Subcontractor. This will help in making a decision on who you will sign an official contract with to get your project done correctly, timely, and safely.
On the License Details page, you will find (1) License Monetary limit, which is the monetary cap on a single contract amount the Contractor is allowed to take on. (2) Mailing/Physical address of the Contractor's business. (3) Status of License- whether active or inactive and shows expiration date of license. (4) Classify the business type and what classification of construction the Contractor specializes in. (5) List of Owners of the business as well as the Qualified Individual. (6) Bond information- contains the bond and surety information as well as bond amount. A bonded Contractor protects the Client, assuring against disruptions or financial loss due to a failure on the Contractor to complete the project or failure to meet project specifications.
You may also view if the Contractor has any new disciplinary action and even search for disciplinary action older than five years.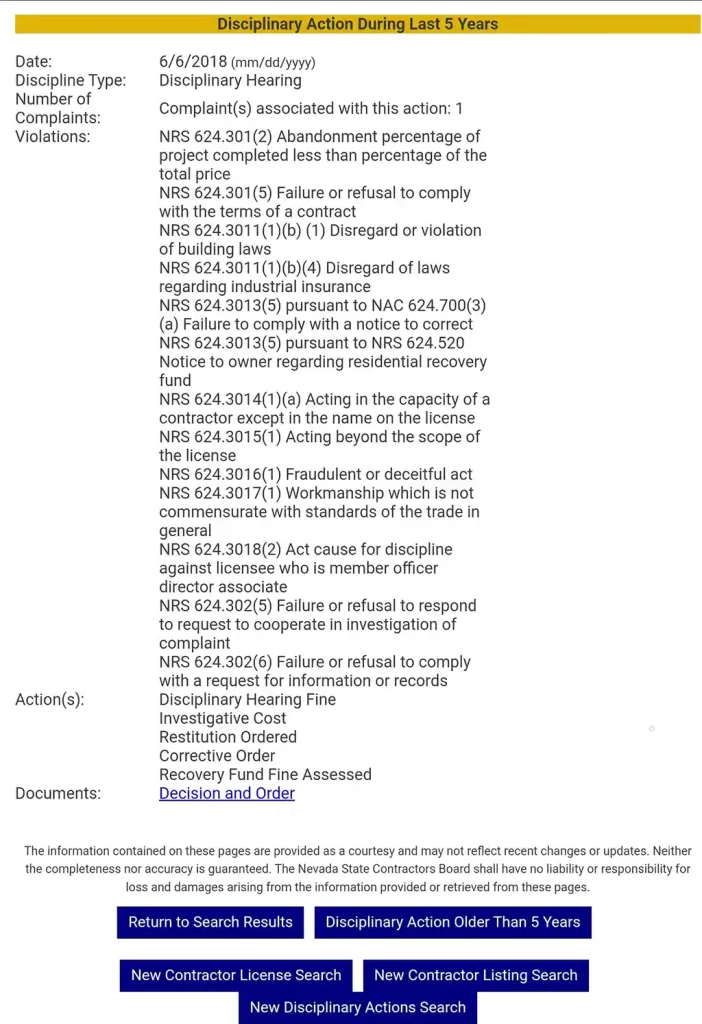 Have you done your research yet? Go to http://www.nscb.nv.gov
For smaller remodels under $1K, you may decide to hire an unlicensed but trustworthy Handyman instead. Take heed though as any Handymen working on projects over $1k will need to be licensed, bonded, and insured.
Here is a bonus tip: Don't forget to check out the quality and clarity of their business services on the Contractor's website. Check if they have any social media presence and check the quality of content.